Hello All!
In the past month I've been a busy bee! I went up a mountain (Le Grand Ballon d'Alsace) went home to England for a while and then attended a wedding back here in France!
There is a radar on the summit
I can hold it!
I've also been cooking things like this yummy pizza...
My mum made a lovely little flower arrangement for my room when I arrived home:
In terms of sewing and making things, I have made the
Kasia skirt from Burdastyle
: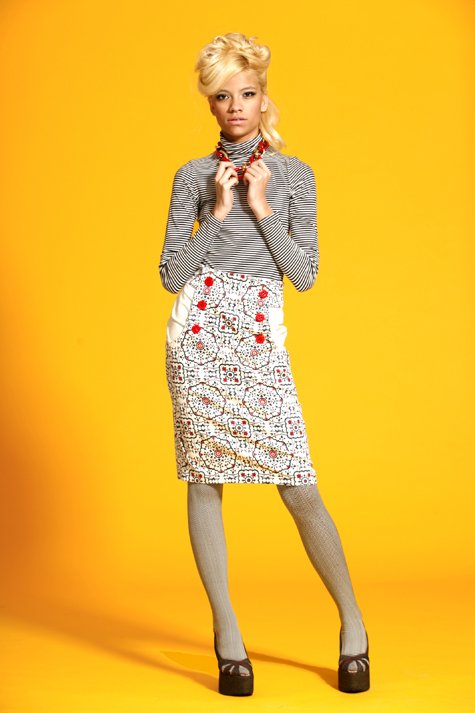 Pictures of my version will follow soon! I made it out of the same fabric as the
Sorbetto Top
in my previous post.
I am also in the middle of making my first pair of trousers! I have been told that trousers are one of the most difficult projects (fit-wise) but I like a challenge! I am using a chocolate brown twill from Abakhan Fabrics (see below for all my lovely fabric purchases) and
this great (and FREE) tutorial and pattern from Plan B by Anna Evers:
Love the pattern!
Pictures of my trousers to come soon...
I have also been working on a white version of the Sorbettto without the pleat... same story on the pictures!
I made a pair of (*blush*) knickers too (just need to add the elastic) from
So Zo's pattern and tutorial
(she is really great). Mine aren't half as pretty as hers but they are comfy!
These are hers...
And these are mine. I have found a little blue bow to add to them :)
I took in the sides of a cardi (which I bought second hand but hadn't worn because it was a bit too big) to make it fit me:
Before...
Before...
Stitch up the sides to make it fit...
Snip snip...
After!
It fits me a lot better now :)
Last thing this time before I go, the fabric I bought while in the UK from Abakhan in both Manchester and Stoke on Trent:
Actually this one I bought off ebay; it's a knit with tiny yellow flower print
Cotton (making a bag out of this)
with this (also cotton) as a funky lining
georgette
really soft knit (this is now a dress, pics soon!)
also knit
This is cotton too and I looove the print. some of the little buds are silver!
Polkadot georgette
And a better look of this print. I think only a dress or something large would show it off sufficiently...
In other exciting news my Aunty has just published her first novel! It is set in Tanzania (where she lived for a number of years) and is centred around a British woman called Esme and her family. You can get
The Mountains of Morogoro on Amazon here for only £3.07
, so it is well worth investing in. You can also read some of the chapters before you buy if you want a sneak peek. Oh and although it's in Kindle format, you can also download an app and read it on your computer if (like me) you don't have an ebook reader.
Thanks for reading!
Anna x